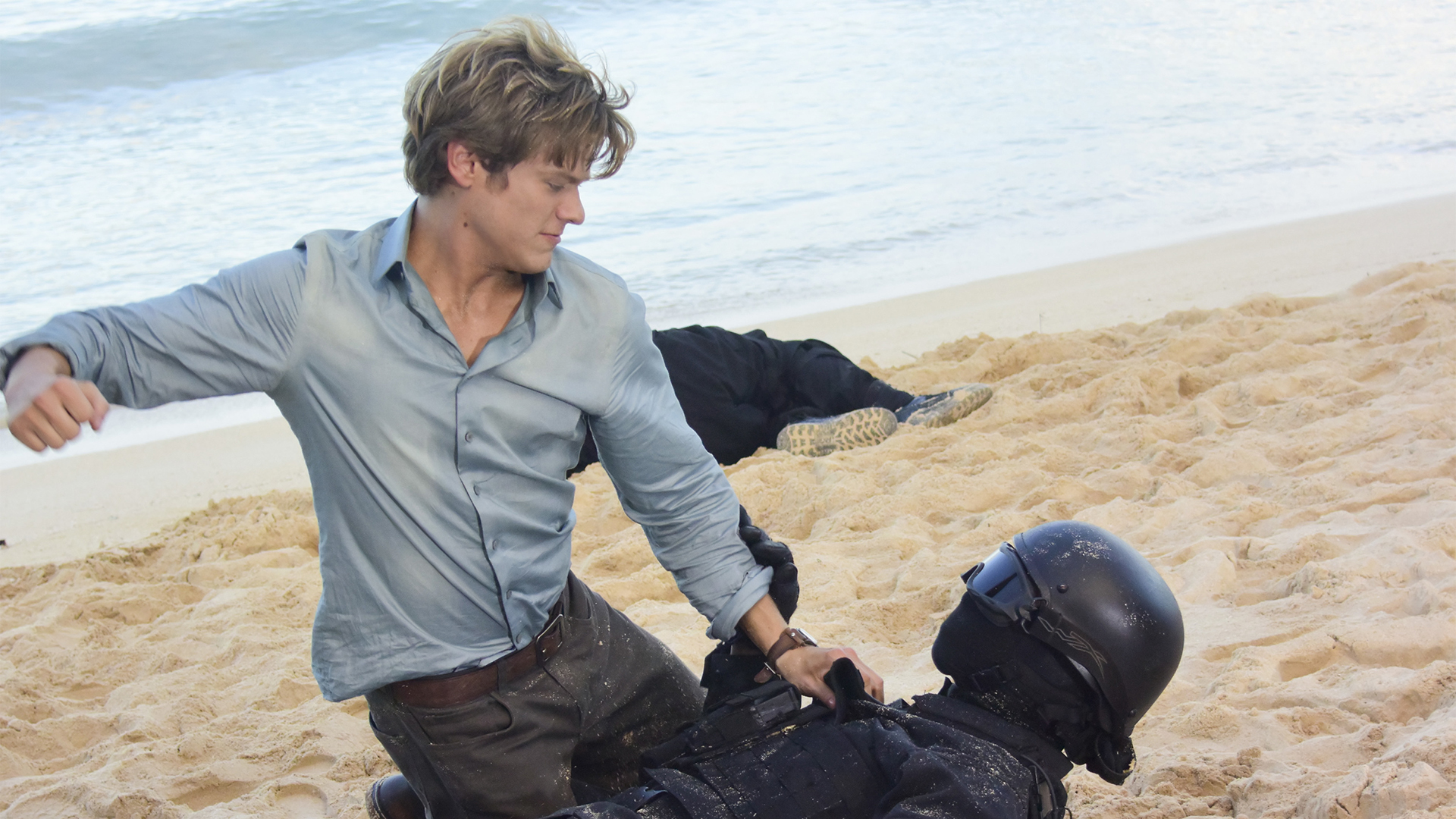 MacGyver takes a swing at someone on the beaches of Hawaii.
After a massive earthquake in Hawaii traps a group of government scientists,
Mac
and
Jack
are tasked with the dangerous rescue; thankfully, they get some help from the locals, including
Kono Kalakaua
and
Chin Ho Kelly
from the
Hawaii Five-0
Task Force.
The mission becomes even more deadly when the fierce foursome realize criminals are using the quake's chaos as a distraction to steal top-secret weaponry.
Will this action-packed quartet catch the bad guys
and
save the scientists?
Watch a special
MacGvyer
and
Hawaii Five-0
crossover event on an all-new episode of
MacGyver
entitled "Flashlight," which airs on Friday, Mar. 10 at 8/7c on CBS and
CBS All Access.