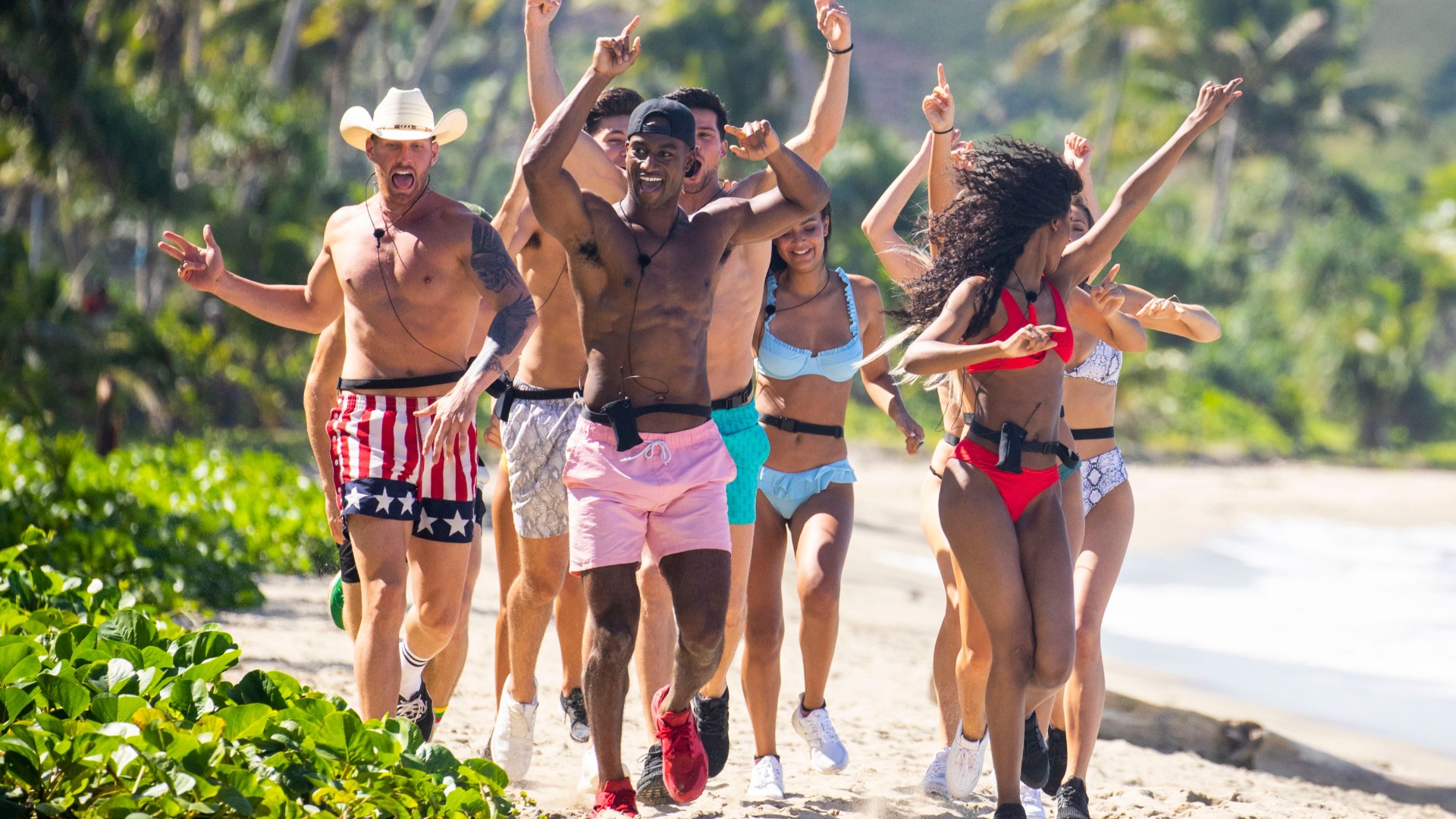 Fasten your seatbelt, stow all carry-on luggage in the overhead compartment, and get ready to embark on one wild ride of romance and recouplings!
On July 9, American audiences were offered a first-class ticket to
Love Island
, a global reality-TV sensation, which followed a string of sexy singles who spent a few precious weeks on the exotic shores of Fiji, hoping to leave the island with both love
and
money.
(The winning couple takes home a cool $100K.)
READ: Love Island USA Season 1 Episode Guide
However, along the way, as the Islanders get to know each other better and start to couple up, new girl and boy bombshells will enter the
Love Island
Villa, tempting nearly all current connections to question the strength of their bonds.
Each day on
Love Island
, the Islanders face the possibility of romance or rejection, as host
Arielle Vandenberg
crashes the party without warning to announce when it's time for a recoupling, which may force one or more lovebirds to leave the island.
Got all that? If not, it's cool because we've got you covered!
Read on for recaps of all 22 episodes of
Love Island
USA Season 1 and stream them all now for free on
CBS All Access
.