​Real-Life Veterans Swoop In To Save Christmas On Hawaii Five-0
Watch these American heroes show off their acting chops in a special two-hour event on Friday, Dec. 15.
Posted on Dec 13, 2017 | 11:45am
'Twas the week before Christmas and somewhere in Oahu, five bad Santas are stirring up trouble.
Thankfully, a group of five U.S. military veterans—with actors who are also
real
U.S. military veterans—will snap into action and help save the holiday.
STREAM: The Hawaii Five-0 2017 Christmas Episode "Oni kalalea ke ku a ka la'au loa"​
"Oni kalalea ke ku a ka la'au loa (A tall tree stands above the others)" (Episode 11, Season 8) is special for the entire
Hawaii Five-0
ohana, and not just because of the upcoming holiday. Guest stars Jason Redman, Steven Jackel, Kathryn Taylor-Smith, and J. Eddie Martinez helped make the episode one of the most meaningful for the cast and crew because they weren't the typical group of actors—they include real-life veterans and people with disabilities. That means they brought unique perspective to the episode and had some touching interaction with some of your favorite series stars.
In the following interview, Executive Producer Peter Lenkov, Co-Executive Producer Bryan Spicer, and Director Tara Miele shared what it was like on set to film this episode.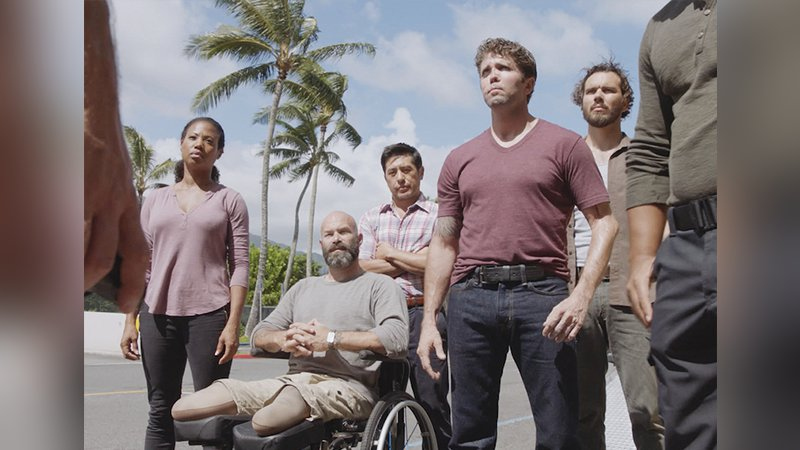 How did this special group of guest stars get along with the series regulars?
Bryan Spicer:
Our actors and the veterans quickly became close while filming the episode—trading stories of war and acting. They became part of our family very quickly.
Tara Miele:
The series regulars were in total awe of the vets and amputees who came in to guest star on this episode. I remember one day, sitting at lunch and
Alex O'Loughlin
was just rapt, listening to Jason Redman's incredible story of survival after being shot in the face. Our SEAL Team advisor told me later that Jason is actually one of his all-time heroes.
Also, when we were shooting the party scene,
Chi McBride
was thrilled that I blocked him next to Stephen Jackal, our double-leg amputee vet. It was a long scene and Chi was glad to have time to speak with Stephen and thanked him for his service and sacrifice. Chi actually handed out some pretty expensive cigars to all the guest stars that day.
How did you cast this group of special guest stars in "Oni kalalea ke ku a ka la'au loa (A tall tree stands above the others)​"?
Bryan:
We set a wide net to search for four veterans with special abilities to help Five-0 catch a couple of bad santas in a shopping mall for our Christmas episode.
STREAM: Full Episodes Of Hawaii Five-0 On CBS All Access
Peter Lenkov:
We targeted real veterans—no acting experience necessary. Our old friend Gary Sinise actually helped us fill a couple roles. No one is better plugged into the veteran community than him.
Bryan:
Casting worked with an organization called
Veterans in Media and Entertainment
(VFT), which connects veterans to job opportunities in the entertainment industry, both in front of and behind the camera.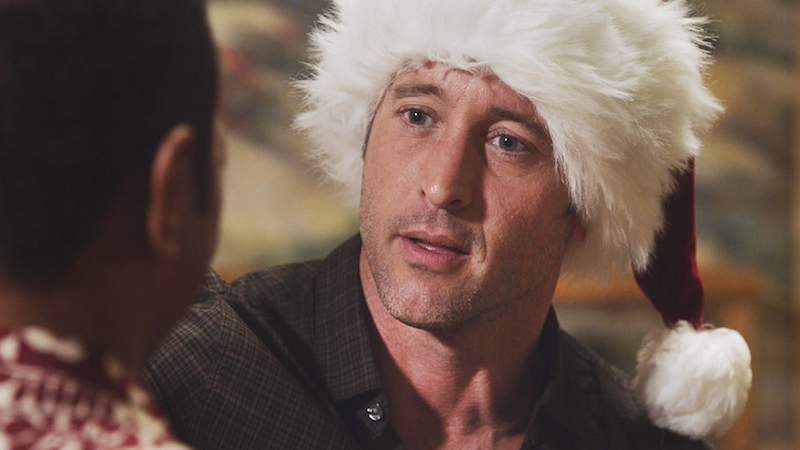 What sort of acting advice did you give to this group? How was it different than what you normally do with the cast?
Peter:
It was important that they play themselves. We didn't need them to pretend to be the heroes in the studio. They already are.
Bryan:
The best acting advice to give is not to act—just be yourself, listen, and react to others in the scene. Coming from the military, all our veterans had a strong presence and getting into character was very natural for them.
Given their unique experience, did the group make any suggestions on the script/dialogue that made it to air?
Tara:
The group was really helpful, weighing in on how they would enter and clear the mall. And Zack, our single-arm amputee, was incredibly helpful in figuring out how to use his prosthesis as a crowbar for one of our last scenes. I was anxious to even ask him to take off the arm but he was totally confident and enthusiastic and had the whole crew in awe at the high tech way he could use his iPhone to work the titanium hand. He really sold that entire scene.
What's your approach to depicting the military on Hawaii Five-0?
Peter:
Hawaii has a huge military presence, which would be hard to ignore doing a show there... We've embraced them as partners, not just for storytelling purposes, but for accurately representing the residents of Oahu, from the start of the series.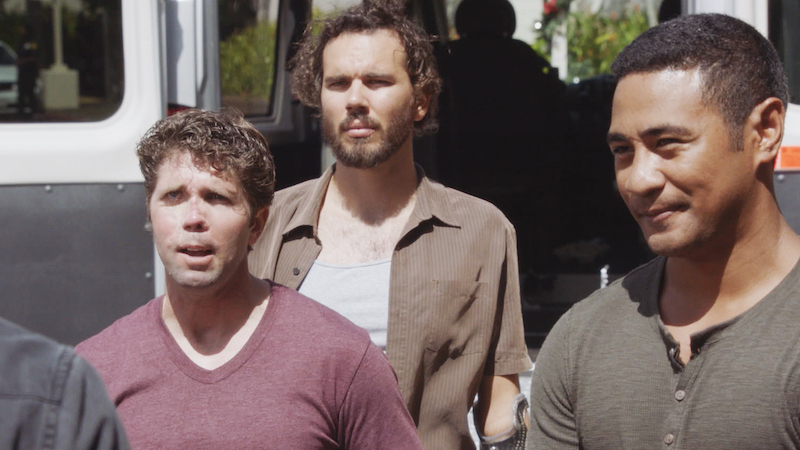 What did you, personally, gain from this unique experience?
Peter:
A chance to give back to our veterans… To allow them to shine, show them for the heroes that they are.
Bryan:
I think we all gained even more respect for veterans with war disabilities with their courage and inspiration they give to others.
Tara:
Honestly, I was very humbled working with this team of veterans and amputees, who have all suffered and struggled and survived. They had a true strength of spirit, were dedicated to doing great work, and afforded me respect as a director. They have sacrificed so much and they deserve to be seen, recognized, and celebrated so it was a real honor to be able to represent them as angels and as capable people who can continue to contribute in meaningful ways if given the chance.
Based on how it went this time, are you hoping to have more special casting opportunities like this in the future?
Peter:
I hope so. The experience was overwhelmingly positive for everyone involved.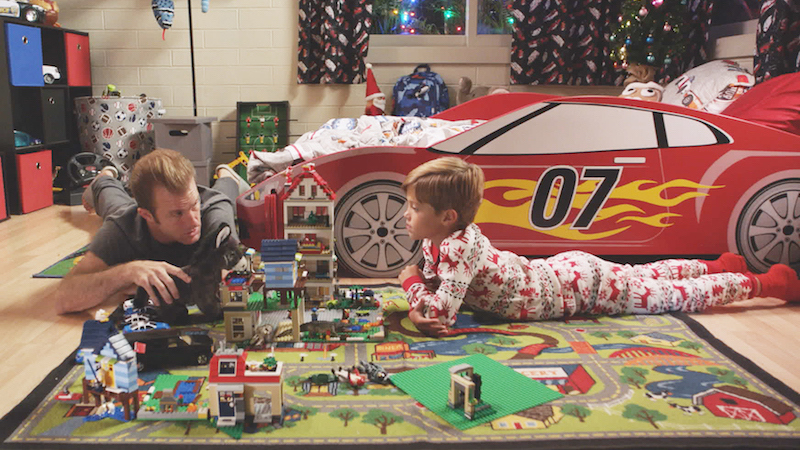 Watch all-new episodes of
Hawaii Five-0
on Fridays at 9/8c on CBS and
CBS All Access
.