Back to Cast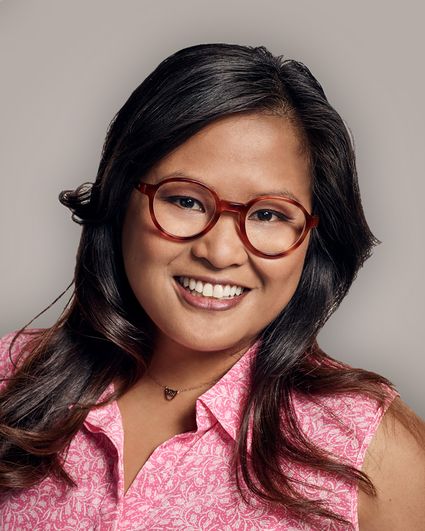 Doctor Noelani Cunha
Kimee Balmilero
Biography
Hawaii-born Kimee Balmilero has been performing professionally since 1994 thanks to her first paying job as Woody Woodpecker at a Honolulu Earth Day Fair.

In 1997, the day after her high school graduation, Balmilero left for the National Tour of Miss Saigon at the age of 17. In 2001 she was cast in the original Broadway production of the Tony Award-nominated musical Mamma Mia, and she performed with this cast for the 2002 Tony Awards at Radio City Music Hall.

Later, Balmilero was cast in the Emmy-nominated children's series Hi-5 in 2002. In addition, she studied improvisational and sketch comedy at the legendary Uprights Citizens Brigade Theatre in Hollywood.

Since moving back to Hawaii in 2012, Balmilero founded and is the "Head Sillypino" of IMPROVHI, a company and website dedicated to sketch and improv comedy in Hawaii. In March 2015, she created and produced the first Hawaii Sketch Comedy Festival at the Honolulu Museum of Art's Doris Duke Theater.

A lifetime student of the legendary Hawaii theater director and teacher Ronald E. Bright, Balmilero made her directorial debut with the Hawai'i premiere of Mamma Mia at the historical Diamond Head Theatre in Honolulu. The show was sold out for the entire run and extension.

In her spare time, Balmilero enjoys karaoke-ing, garage sale-ing, Instagramming, eating diner spaghetti, pretending she's a contestant on Top Chef, and dreaming about the Filipino stew sinigang.

Balmilero resides in Honolulu. Her birthday is Dec. 13. Follow her on Twitter @KimeeB and on Instagram @KimeeBalmilero.