Zeeko Zaki Reveals His Compelling Personal Journey On The Way To FBI
The talented actor also seizes a big opportunity in Dick Wolf's thrilling new crime drama.
Posted on Oct 9, 2018 | 11:45am
It's not easy becoming an FBI special agent.
Zeeko Zaki
plays one of these elite crime fighters as Omar Adom "OA" Zidan in the new CBS drama
FBI
, which airs Tuesdays at 9/8c on CBS and
CBS All Access
. On a recent morning, he looks over the physical fitness requirements that prospective agents must meet.
STREAM: Full Episodes Of FBI On CBS All Access
300 meter sprint? He pauses to calculate how long it would take world champion sprinter Usain Bolt and adds a comfortable cushion. "I think I can get it under 60 seconds," within the passing range. "I've got long legs."
Suns out...@FBICBS pic.twitter.com/I8tny8FcM8

— Zeeko Zaki ?? (@zeekozaki) October 3, 2018
Pull ups? "I think I can get 10," which is a top score. "But there was a day when I couldn't do one, so anything over one makes me happy!"
Following Zaki on
Instagram
and
Twitter
, photos from his relentless workout sessions might suggest he's always had a superhero physique. But seven years ago, Zaki was about 100 pounds heavier.
"Health-wise I realized that I had to change because I didn't feel good and I wasn't happy," he reflects. "I had a realization that if I were to work on getting to my full potential physically and mentally that some form of success would come with that. Regardless of the destination, I just knew that working at something good would lead me somewhere better than I was."
Zaki's dedication has paid off, and his career has blossomed from guest roles on shows like
NCIS: Los Angeles
to his new staring role on
FBI.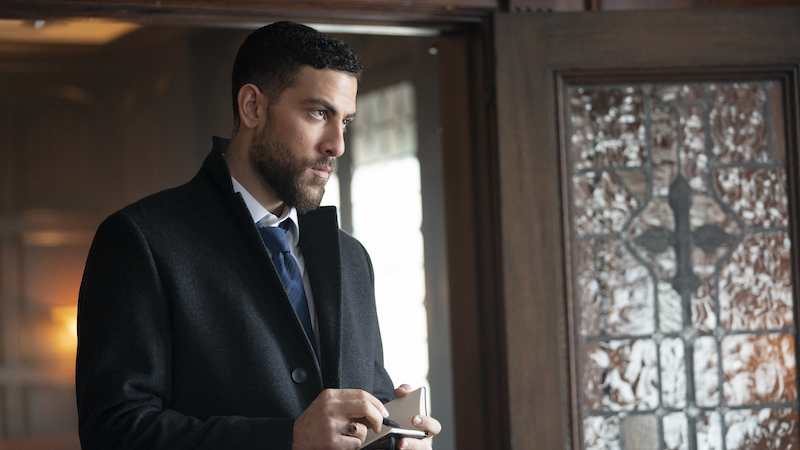 "It translated into a form of getting paid to work out!" he quips.
Zaki is good at translating, and not just because he speaks fluent Egyptian Arabic. He's already translating his character onto the screen, a West Point graduate who spent two years undercover with the DEA before being cherry-picked by the FBI.
He's also seizing this opportunity to translate between cultures. Zaki's character, like the actor in real life, is Arab and Muslim. It's an opportunity to represent his culture in a heroic role. Zaki hopes that he can help change the cultural narrative, giving audiences a Muslim character "to relate to and enjoy watching on television. It's as simple as that. And then I think we can get the ball rolling in the right direction."
It doesn't hurt having the support of a TV powerhouse like Executive Producer Dick Wolf.
READ: Dick Wolf Captures The Gritty Realities Of Fighting Crime
"[Wolf] casting me as an Arab-American and taking on this narrative shift, [that lets us] put out a new perspective and see things through a different set of eyes. He's very influential in the industry, so having him have my back and also supporting the mission we're on means the world to me."
Zaki has enjoyed getting to work with the TV legend: "He's interesting, he's devoted, he's very hands-on. On our pilot he was there at least two hours per day. He's always a phone call away. But once he sets the ship off to sea, you definitely have to trust the team ... their reputation and the work they've done, it really allows you to feel safe on set and feel safe in your work, and that translates into shows that work."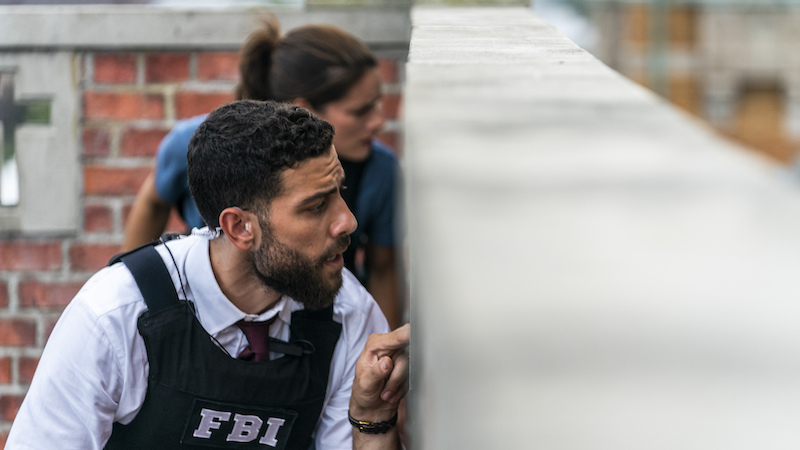 Dedication seems to run throughout the cast and crew. Wolf "isn't just printing shows," notes Zaki. "He's trying to make a difference and he's trying to represent the people and the cities that he's filming in a good, strong, positive way."
And the show's lead,
Missy Peregrym
?
"It's really nice to have a #1 who's really invested in a project and isn't just phoning it in, who wants to make it better and make it the best," says Zaki, who is learning from his on-screen partner. "She has a lot more experience than me, so I try to keep an open ear and an open mind."
READ: How Dick Wolf Recruited Missy Peregrym And Zeeko Zaki
He also says they're having a blast together on set.
August 10, 2018
"When we're working in between takes, the fact that when you watch an episode you can't tell that we were crying laughing before the camera rolled is an ode to the editors! It's a lot of fun working with her."
You can enjoy Zaki and Peregrym's on-screen rapport every Tuesday as they tackle major cases for the FBI. If you missed the first episodes, they're available to stream on
CBS All Access
.
Watch all-new episodes of
FBI
on Tuesdays at 9/8c on CBS and
CBS All Access
.