How FBI Creator Dick Wolf Recruited Missy Peregrym And Zeeko Zaki For The New CBS Drama
Wolf's new crime procedural is loaded with talent to tell the stories of New York's field office.
Posted on Aug 5, 2018 | 12:05pm
As the mega-producer behind several of the biggest franchises in television history, Dick Wolf has seen his share of great acting.
When it came time to build his cast for the new CBS crime drama
FBI
, there was one actress—and one scene—he couldn't forget.
READ: FBI Creator Dick Wolf Captures The Gritty Realities Of Fighting Crime In New CBS Drama
Missy Peregrym
, who plays FBI Special Agent Maggie Bell on the new show, "basically sealed the deal when she did
[Law & Order:] SVU
," Wolf explained on a Television Critics Association panel, held on Sunday, Aug. 5 in Beverly Hills. He raved about her work with actress Mariska Hargitay, recalling a moment she had from his previous show in 2017 as "one of the best scenes in 20 years of
SVU
."
Peregrym will now lead his new show when it premieres Tuesday, Sep. 25 at 9/8c on CBS and
CBS All Access
.
MISSY PEREGRYM IS NO ROOKIE ON FBI
"Playing a cop for five years on
Rookie Blue
prepared me for this," quipped Peregrym, who now knows a thing or two about carrying a badge on TV. "It's like I've been training."
Peregrym's motivation comes from deep within. "I really, really have a passion for justice," she explained. "I really want to believe that people want to do the right thing. I'm fascinated by human beings and human behavior."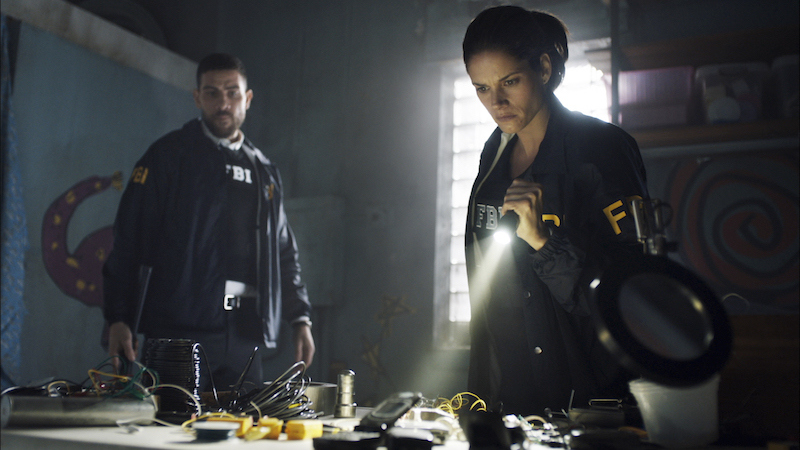 While she's only had a few weeks to get acclimated to New York's quirks (like the ruckus of garbage being thrown out at all odd hours of the morning), she's feeling more connected with her new city now. "I love the people … I find them really kind."
ZEEKO ZAKI BRINGS AN IMPORTANT PERSPECTIVE TO FBI
"The thing I'm very excited about with
Zeeko [Zaki]
is that he's Egyptian, he's a Muslim, he speaks fluent Arabic," explained Wolf. "That character hasn't been on a series before. He's representative of the type of people I think are boots on the ground in the FBI."
That was refreshing for Zaki, too, as he plays Special Agent Omar Adom "OA" Zidan.
"When I auditioned for it, you have Hoover's FBI in your head," he recalled. But he quickly learned that the modern organization is much more. "They're the most diverse group of people. It clicked why we need to tell their story. I had no idea what the Bureau/s really built of. I think that if I felt that way, the majority of people felt that way, too."
"I think we have, not a daunting task, but a real one," he added.
As for a more personal task, Zaki seems to be adapting to the New York life like his co-star Peregrym. She mentioned that she's tried riding the subway, and he shared a useful trick with the city's iconic MetroCards.
"I have two, because I keep losing one."
Watch the series premiere of
FBI
on Tuesday, Sep. 25 at 9/8c on CBS and
CBS All Access
.