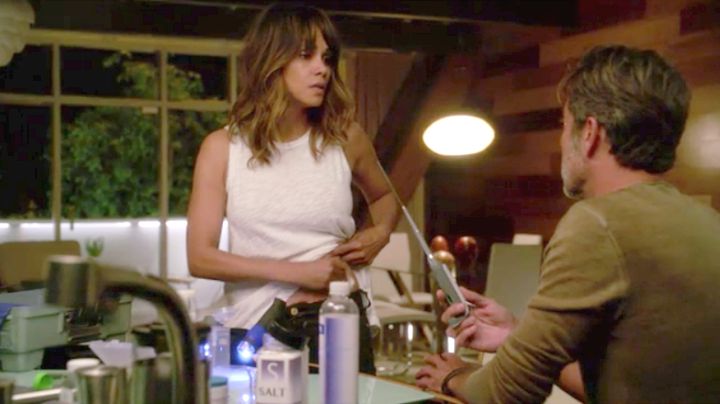 Molly tests her DNA.
Strange things have been happening to Molly Woods. From accelerated fingernail growth to an increased sexual appetite, the astronaut certainly hasn't been herself since she returned home from her solo mission. After manipulating a stranger to run into traffic, Molly decided she'd had enough and needed to find answers. Fast.

Back at her home, Molly showed JD what a strain of her DNA looks like. The triple-helix, they noted, isn't human. Something was seriously wrong, and they realized they would have to determine exactly what was happening in order to find a cure. Since fetal cells can live in the mother's body for a long time after birth, Molly decided to take a bone marrow sample that she could later compare with Ahdu's DNA. Wary of venturing into public, Molly enlisted JD's help in carrying out the painful procedure.

What are friends for, right?