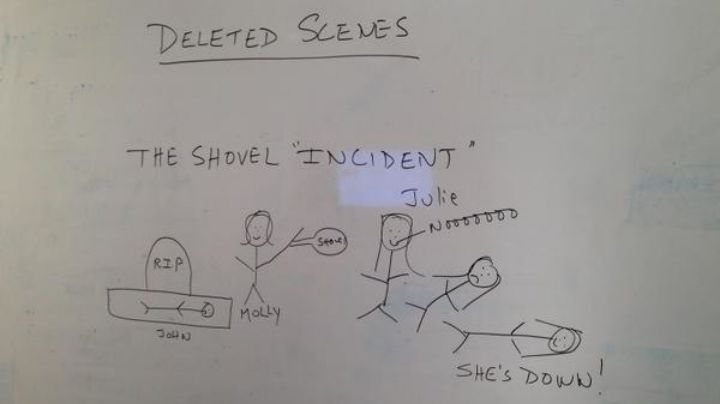 Molly slams Julie with a shovel.
In the Season 2 premiere, an interviewer at the mental health ward revealed that Molly hit a woman in the head with a shovel. Intrigued, fans began tweeting at the writers to share the footage. Of course, the scene hadn't actually been deleted at all because it was never actually filmed, but the writers played along with the fans, anyway. As a joke, the writers drew a stick-figure drawing of Molly using the sharp garden tool to knock Julie out over John's grave.

Their response was so popular that it sparked a weekly tradition. The writers now draw a sketch of a "deleted" scene and share it with the fans during each episode. We'll be collecting all of the scenes and compiling them here, so make sure to come back for more hilarious stick figure moments!