Back to Cast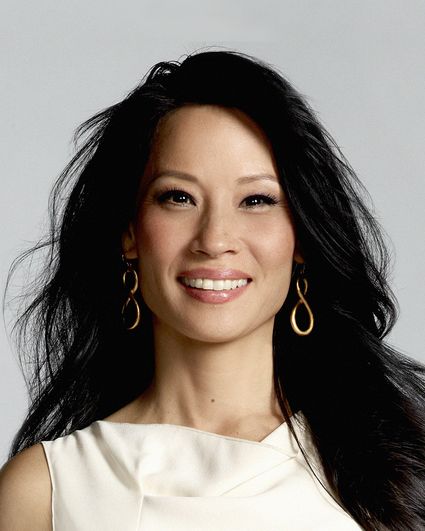 Biography
Lucy Liu has had great critical and commercial success in film, television and on Broadway. Her current portrayal of Dr. Joan Watson in ELEMENTARY has garnered her a 2013 Teen Choice Award for Choice TV Actress and the Best Drama Actress Award at the 2013 Seoul International Drama Awards.
Also on television, Liu had a starring role in the romantic comedy "Marry Me," for which she received a NAACP Award nomination. She played Police Officer Jessica Tang on the critically acclaimed series "Southland," a role which earned her a 2012 Critics' Choice Award for Best Guest Performer in a Drama Series and a 2013 NAACP Award nomination for Best Supporting Actress in a Drama Series. Also, she appeared as Ling Woo in the hit series "Ally McBeal," a role that earned her Emmy Award and Screen Actors Guild Award nominations.
Her additional television credits include starring roles in "Cashmere Mafia" and "Dirty Sexy Money," and guest parts in on "Sex and The City," "Joey" and "Ugly Betty." Also, she has lent her voice to the animated series "The Simpsons," "Futurama" and "King of The Hill."
This year, Liu reprised her role as the voice of Viper in the animated feature film, "Kung Fu Panda 3." Prior to that, she starred in "The Man with the Iron Fists," directed by The Rza for Universal Pictures and co-starring Russell Crowe, and "Detachment," directed by Tony Kaye and costarring Adrien Brody, James Caan and Marcia Gay Harden. "Detachment" premiered at the Tribeca Film Festival and went on to be honored at the Deauville Film Festival with the Cartier New Revelation Award and the International Critics' Prize.
Her additional film credits include "East Fifth Bliss," "Someday This Pain Will Be Useful to You," "Charlie's Angels," "Charlie's Angels: Full Throttle," "Kung Fu Panda" 1 and 2, "Tinker Bell and the Legend of the NeverBeast" as the voice of Silvermist, "Kill Bill" Vol. 1 and 2, "Chicago," "Code Name: The Cleaner," "Rise," "Watching The Detectives," "Domino," "Lucky Number Slevin," "3 Needles," "Shanghai Noon," "Payback," "Play It To The Bone," "Ballistic: Ecks Vs Sever" and "The Year Of Getting To Know Us."
Liu made her directorial debut with the short narrative feature "Meena," the film adaptation of the best-selling novel Half the Sky by Nicholas D. Kristof and Sheryl WuDunn. The film was awarded the 2015 Telly Bronze Award for Online Video - Online Webisodes, Segments, or Promotional Pieces - Social Issues, and was a 2015 Webby Awards Official Honoree in Online Video: Public Service & Activism. Liu made her television directorial debut in 2014, during ELEMENTARY's second season with the episode "Paint It Black," written by Robert Hewitt Wolfe. Since then, she has directed two additional episodes of the series, "The Female of the Species" in 2015 and "Turn It Upside Down," this year. In 2015, Liu directed an episode of the drama series "Graceland."
Liu debuted as a producer on the critically acclaimed film "Freedom's Fury," which premiered at the Tribeca Film Festival in 2006. Also, Liu produced and narrated the 2008 short film "The Road to Traffik," which chronicled the tragedies and injustices of the international child-trafficking industry. She went on to produce and narrate the documentary film "Redlight," which depicted the plight of women and children sold into sexual slavery. The film premiered at The Woodstock Film Festival in 2009 and aired on Showtime in 2010.
In 2010, Liu appeared for the first time on Broadway in the Tony Award-winning play "God of Carnage," starring as 'Annette' in a cast that included Jeff Daniels, Dylan Baker and Janet McTeer.
A passionate human rights advocate, Liu has been a UNICEF ambassador since 2004 and has travelled to Lebanon, Lesotho, Pakistan, Cote D'Ivoire, The Democratic Republic of Congo, Cairo, Peru, Egypt and Haiti. In 2008, she received UNICEF's Danny Kaye Humanitarian Award for helping to advocate child survival by harnessing the power of celebrity to address international causes.
Also for her humanitarian work, Liu was awarded the 2006 Women's World Award and honored in 2012 by Women for Women International with their prestigious Champion for Peace Award. Additionally, Liu is a recipient of The Muse Award from New York Women in Film and Television, which celebrates the vision and achievements of women in the entertainment industry.
In the musical arena, Liu collaborated with musician and singer Jeymes Samuel of the UK band The Bullitts on their LP "They Die By Dawn and Other Short Stories." Liu provided spoken word that surrounded the main character in the album "Amelia Sparks."
When not appearing on stage or screen, Liu can often be found in her art studio in New York City. Liu is a successful visual artist whose work in painting, sculpture, photography and mixed media has been exhibited in several shows over the past 20 years. Salma Editions published her first book of art in the fall of 2012, a collection of ink and acrylic paintings on paper, entitled Seventy Two.
A native New Yorker, Liu graduated from Stuyvesant High School, attended NYU and received a Bachelor of Science degree from the University of Michigan. Her birthday is Dec. 2. Follow her on Twitter and Instagram @LucyLiu.