Highlights from the Fourteenth Episode of Season 13 of CSI
The CSIs investigate the demise of a famous Cuban singer's sister who's in town as part of a U.S. tour. Meanwhile, Hodges begins to get cold feet at the prospect of marrying his Italian bombshell girlfriend.
Shine Some Light
Greg Sanders (Eric Szmanda) shines some light on some potential evidence at the crime scene.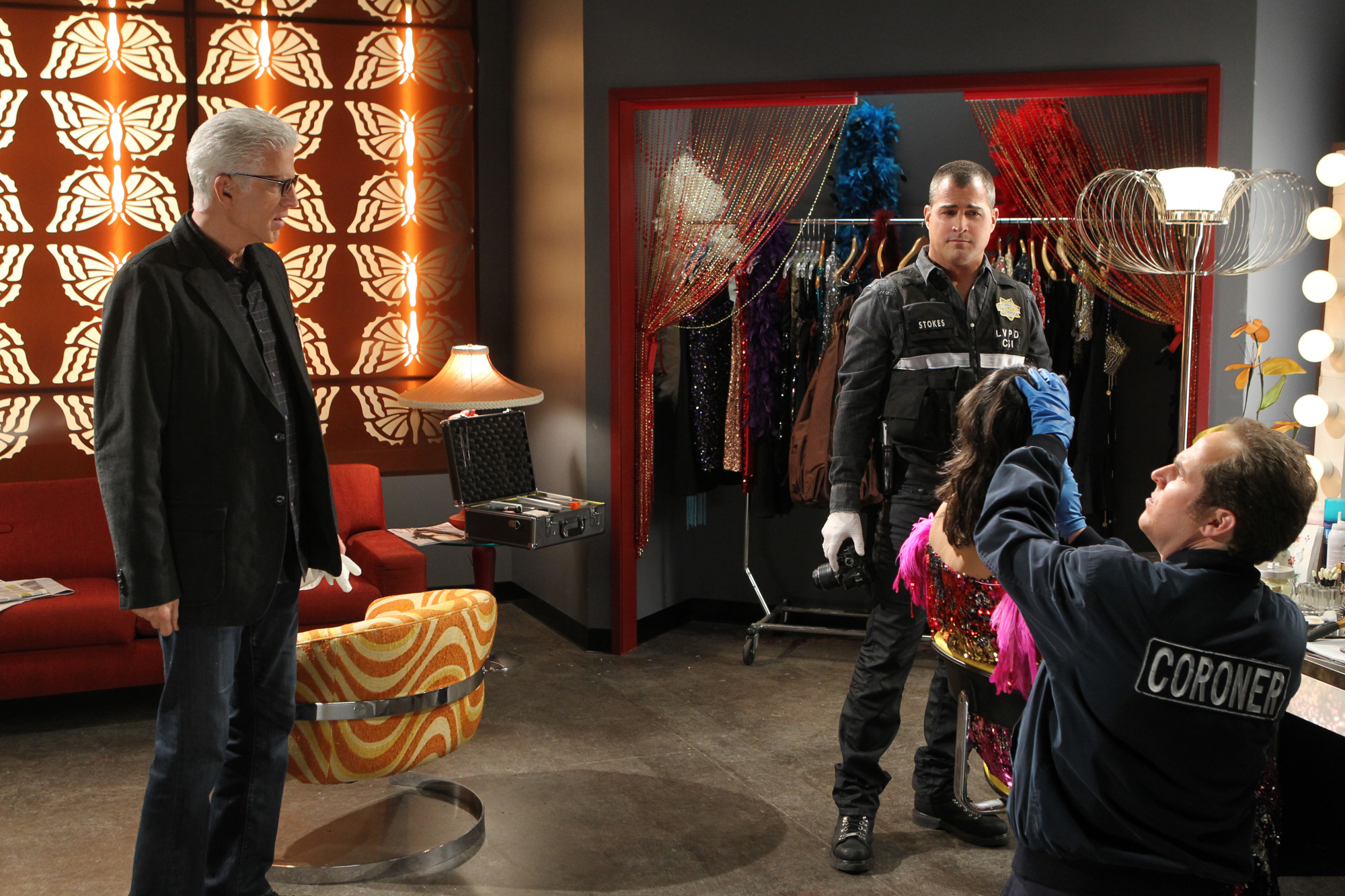 Light Moments
Light moments like these can occur even at crime scenes between D.B. Russell (Ted Danson, left) Nick Stokes (George Eads, center) and David Phillips (David Berman).
I bet my flashlight is brighter than yours!
Thanks to Suzanna C. for the winning caption!
Investigating
Greg Sanders (Eric Szmanda, left) and Morgan Brody (Elisabeth Harnois) walk through a hallway at the crime scene knowing they need more light as they examine more closely.
Crime Scene Shots
Morgan Brody (Elisabeth Harnois) takes photos at the crime scene in an effort to piece together clues.