Back to Cast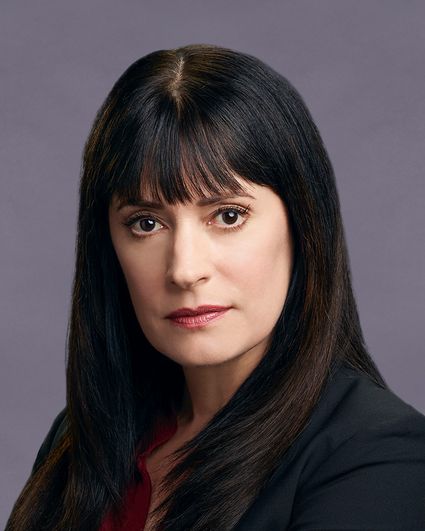 Emily Prentiss
Paget Brewster
Biography
Paget Brewster is a versatile television and film actress who rejoined the team as a series regular last season. Her series regular television credits include Andy Richter Controls the Universe, Huff, Another Period, Community, and Grandfathered. Additional television credits include Criminal Minds: Beyond Borders, Love & Money, Friends, Godzilla: The Series, The Trouble with Normal, Harvey Birdman, Attorney at Law, Law & Order: Special Victims Unit, Dan Vs., and American Dad.

Brewster's film credits include Welcome to Happiness, My Big Fat Independent Movie, The Specials, The Big Bad Swim, The Adventures of Rocky and Bullwinkle, Desperate But Not Serious, and Man of the House.

In addition to her acting work, Paget loves to cook. After spending three years trying to perfect Asian broths, she has moved on to using the good ol' crock pot, and enjoys cooking unusual meats, like alligator, elk, octopus, and lobster.

Born in Concord, Massachusetts, Paget resides in Los Angeles with her husband. She has a small fish pond that she likes to clean, and two turtles that she spies on. She's an eBay fanatic, especially when it comes to vintage shoe buying. Paget is a conspiracy theorist, loves karaoke, and wishes she went fishing more often. Her birthday is March 10. Follow her on Twitter @pagetpaget and on Instagram @pagetpagetgram.