Tom Green Gives Celebrity Big Brother Live Feeders Their Own Personal Tom Green Show
The BB house is full of celebrities who love the camera, but one far more than the others.
Posted on Jan 31, 2019 | 12:55pm
The celebrities living in the
Celebrity Big Brother
house are no strangers to the camera.
With careers full of screentime spanning film, television, news, and online media, it's no surprise the celebs feel more at home than the average
Big Brother
Houseguest.
STREAM: The Celebrity Big Brother Live Feeds For Behind The Scenes Hilarity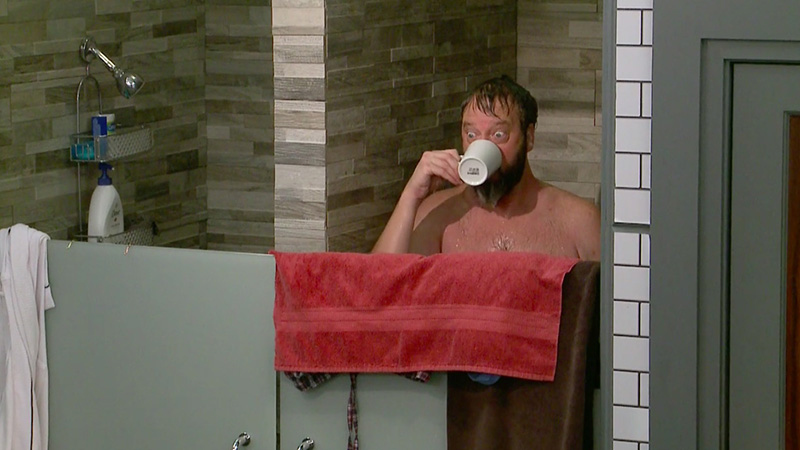 Still, one Houseguest has proven to be especially friendly with the mechanical eyes keeping tabs on the Houseguests.
Tom Green
has had a career in front of cameras, from cable access to MTV, and while he's made plenty of friends in the house, his true BFF may just be those he confides in late at night via the
Live Feeds
.
Night owls tuning into the
Live Feeds
have certainly seen Tom come alive when his fellow Houseguests are in bed. One nightly ritual fans are privy to is Tom's
Cereal Box Osprey
.
This interesting bit involves Tom, a cereal box in each hand, flapping his arms and squawking his way around the kitchen. He swears he's lifted off the ground.
WATCH:
Tom Takes Flight With Cereal Box Wings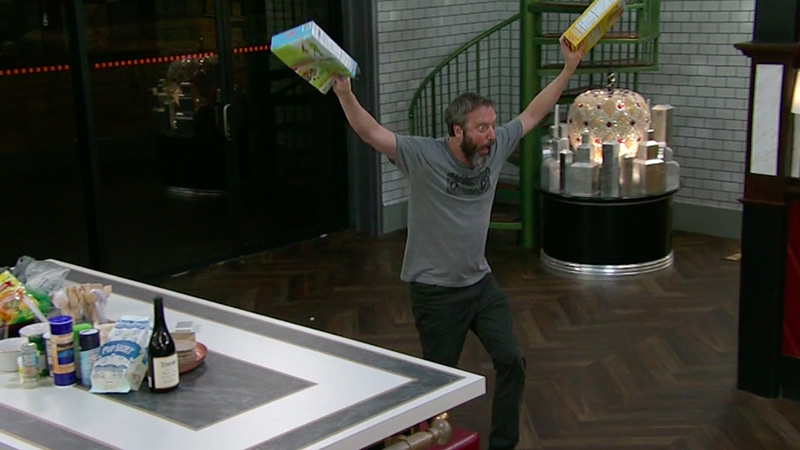 Other moments from Tom's late-night show include listing every American president in order (not bad for a Canadian), explaining the difference in men's and women's figure skates using props from the lounge, and dressing up in costumes from the HOH costume trunk.
Having a comedian in the house makes for some hilarious moments, and Tom is always generous with his inclination to entertain. One night in the backyard, Tom indulged
Ricky
,
Ryan
, and
Kandi
with
a private stand-up routine
, though it led to a small spat with Ricky when Tom decided not to get too political.
On the show, Tom is playing a strategic game, aligning himself with key players. He and
Kato
have an
endearing bromance
cleverly titled "Tomato." He stays mostly in the good graces of his fellow Houseguests,
helping with cooking
and playing games. Though, if he doesn't learn to pick up his undergarments from the bathroom floor, he may find himself on the block.
On the
Live Feeds
, when no one else is looking, Tom Green proves there's no containing his sense of humor and that really, his closest ally just might be Big Brother himself.
Watch Tom, and the other Houseguests, get real and get zany on the
Celebrity Big Brother Live Feeds
—exclusively available through
CBS All Access
.
And be sure to tune in to all-new episodes of
Celebrity Big Brother
on CBS and
CBS All Access
.