Donnie Wahlberg's Guide To Epic Blue Bloods Episodes
Watch pivotal Danny Reagan episodes as selected by the actor who brings him to life!
Posted on Sep 30, 2019 | 03:55am
Over the years on
Blue Bloods
, we've gotten to know—and admire—Danny Reagan, played by actor
Donnie Wahlberg
. The character is a street-wise detective who has spent his life in service to his country and his city. He's demonstrated his grit, heart, and instinct. And he's overcome enormous losses, but always managed to get back on his feet and support his beloved family.
WATCH: All Episodes Of Blue Bloods On CBS All Access
We asked Wahlberg to select ten of the most memorable
Blue Bloods
episodes for his character. These pivotal Danny episodes span the course of the entire series, and all of them are available to enjoy right now on
CBS All Access
. Some take Danny undercover, some take him back in time, and together they take him on an incredible journey that we've been honored to witness.
Of course, don't miss all new episodes of
Blue Bloods
on Fridays at 10/9c on CBS and
CBS All Access
!
"Silver Star" (Season 1, Episode 17)
Early in the series, we see how Danny's experience in the U.S. Marines has influenced him in civilian life. In "Silver Star," a former Marine and war hero-turned-homeless man is found murdered.
Danny is determined to find the killer. He also struggles with the memories of a young man who died after taking Danny's place on patrol.
"The Job" (Season 2, Episode 12)
On the way home with his family, Danny hits a man with his car who is fleeing from a gunman, and his family gets caught in the crossfire when Danny fires his weapon at the suspect.
Such a near-miss—with the kids in the car—puts a strain on the family, as Linda struggles with Danny's job.
"Some Kind of Hero" (Season 2, Episode 19)
Danny causes waves in the department when he investigates a closed case, the suicide of a firefighter, at the insistence of the man's 12-year-old son who is a classmate of Danny's son.
After learning that the firefighter was in debt and working a side job, we see Danny go undercover to seek a confession.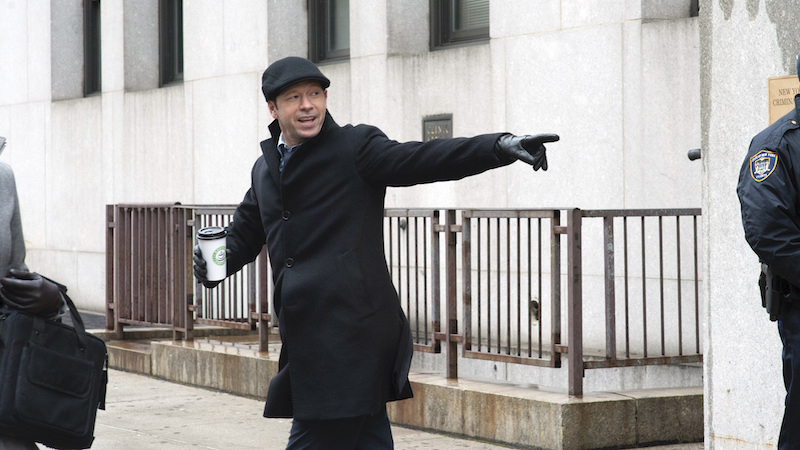 "Framed" (Season 3, Episode 12)
Smells like a setup! When Danny's car matches an NYPD description of a vehicle involved in a drug deal, he is stopped and taken into custody when a bag of cocaine is found in his trunk. Later, his off-duty weapon turns up matching ballistics from a shooting
he'd
been investigating.
Naturally, the Reagans band together and come to Danny's defense.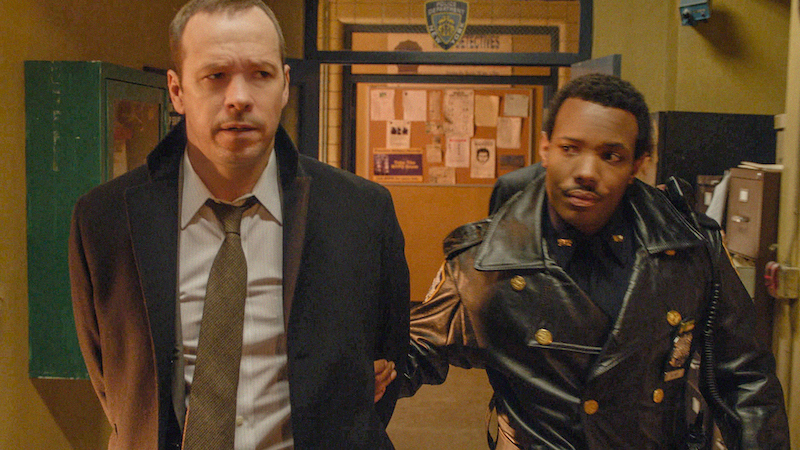 "To Protect and Serve" (Season 4, Episode 3)
In one of the series' most intense episodes, Danny captures a convicted murderer—who's also a prime informant in a large drug case.
When the man holds Erin at gunpoint inside the courtroom, Danny becomes the lead hostage negotiator.
"Manhattan Queens" (Season 4, Episode 14)
Danny and Baez investigate the murder of Tiffany Lamp, a popular drag queen from a reality television show who was found murdered in a local park. Danny goes undercover and finds himself in a dangerous situation.
The multi-talented Wahlberg not only acts in this episode—he goes behind the camera and directs it, too!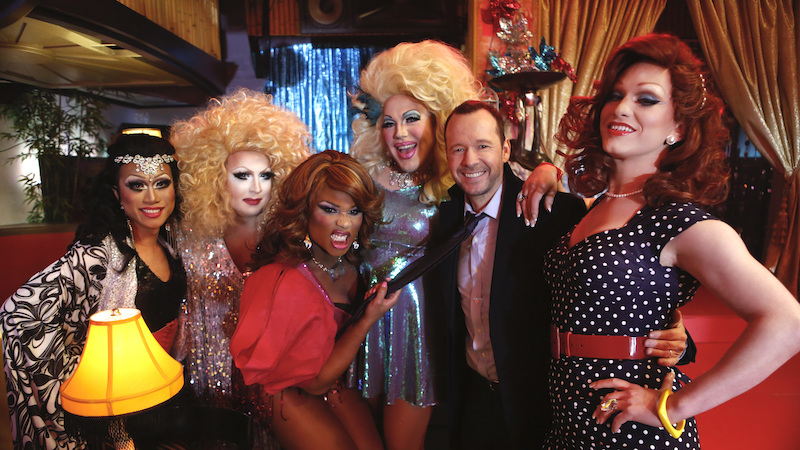 "Baggage" (Season 5, Episode 11)
Danny is conflicted when he learns that a group of highly trained Army veterans are responsible for a robbery.
Being in the right place at the right time—and with some keen senses—Danny follows a lead to help a fellow veteran and his family.
"Down the Rabbit Hole" (Season 6, Episode 20)
When serial killer Thomas Wilder (Louis Cancelmi) attaches a message to his latest victim that taunts Danny, their deadly game of cat and mouse becomes personal.
This episode is an intense climax in the Wilder story arc, putting Danny in an untenable situation.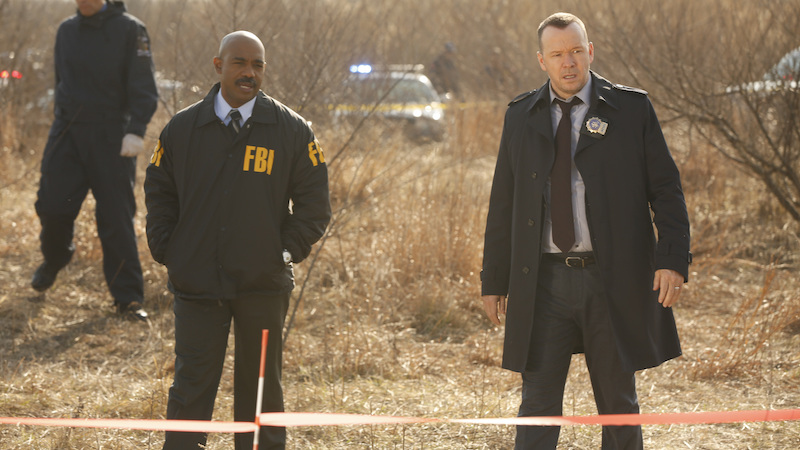 "Cutting Losses" (Season 8, Episode 1)
In a moving monologue, Danny starts to process the loss of Linda. He contemplates retiring until Erin enlists him to help her with a case involving her ex-husband, Jack (Peter Hermann).
But it won't be an easy road, and we see the depth in Danny's character while he attends therapy. The episode ends with a stirring moment (we won't spoil it, but just know that at the end of the previous episode—the Season 7 finale—Danny is unable to finish saying grace at dinner).
"Common Enemies" (Season 9, Episode 19)
Luis Delgado's (Lou Diamond Phillips) emerged as Danny's chief antagonist in Season 9, revealing more and more about his involvement in the burning of Danny's house and his cartel's involvement in Linda's death.
But after someone breaks into Delgado's home and kills
his
wife, the two team up to take down the vicious murderer who may also be responsible for Linda's death.
Watch all new episodes of
Blue Bloods
on Fridays at 10/9c on CBS and
CBS All Access
.